When it comes to design, the Scandinavians certainly know how to make the most out of their homes. Scandinavian decor has become a global phenomenon thanks to its elegance, simplicity, and functionality. It's no wonder that Scandinavian interior design is one of the most popular styles out there — function is often just as important as good looks. Everybody wants their place to be stylish and comfy, right?
What is the Scandinavian interior design style?
Before diving in, lets explore the Scandinavian style in more detail.
Scandinavian décor is a perfect blend of form and function. It offers a combination of textures, contrasts, and soft hues to create a sleek, sophisticated, and modern feel.

This type of design originates from Nordic roots and it is characterised by minimalism, utility and beauty. Its uniquely pleasing aesthetic appeal is marked by an understated elegance, clean lines, simple, streamlined forms, contemporary touches, and warm functionality.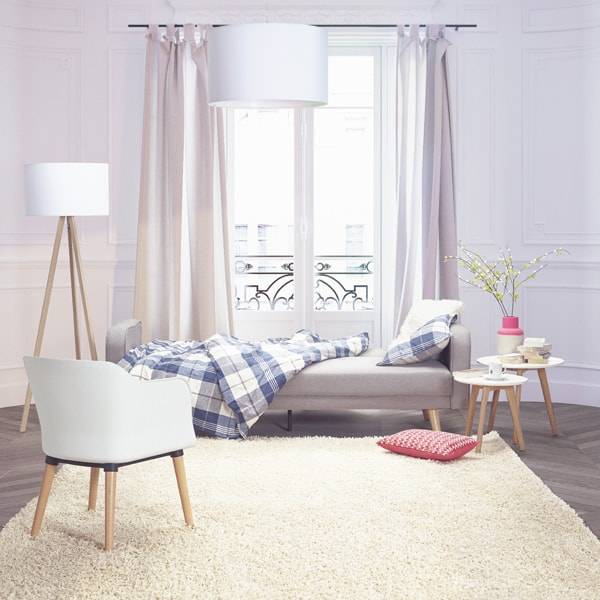 So, without further ado, here are six key features of Scandinavian interior design.
The Scandinavian style is all about light and bright, making white and other neutral colours the perfect choice. This simple colour palette is preferred because the winters are so long and dark in Northern Europe, therefore, calm, muted tones reflect the natural light better.
"A calm house equals a calm heart equals a calm life"
These colours make the interiors seem more spacious, uniform, bright, simple, and unfussy, creating a clean and calming look. However, this does not mean that Scandinavians completely avoid colours. They skilfully incorporate pops of colour, such as dusty pinks, rich sea greens, or various accents of blue.


Another feature of Scandinavian interior design is the use of natural materials such as wood, wool, cotton, and fur. These materials provide a qualitative visual dynamic in contrast to the otherwise minimal style of the interior.
.
"Minimalism, as a lifestyle, is the art of letting go."
If there's one thing for sure its that Scandinavians are big wood enthusiasts. The woods used in Scandinavian design are usually light woods, such as beech, ash, and pine because they complement the lighter colours and bright aesthetic of the interior design. The wood accents also give that outside-is-indoor feel.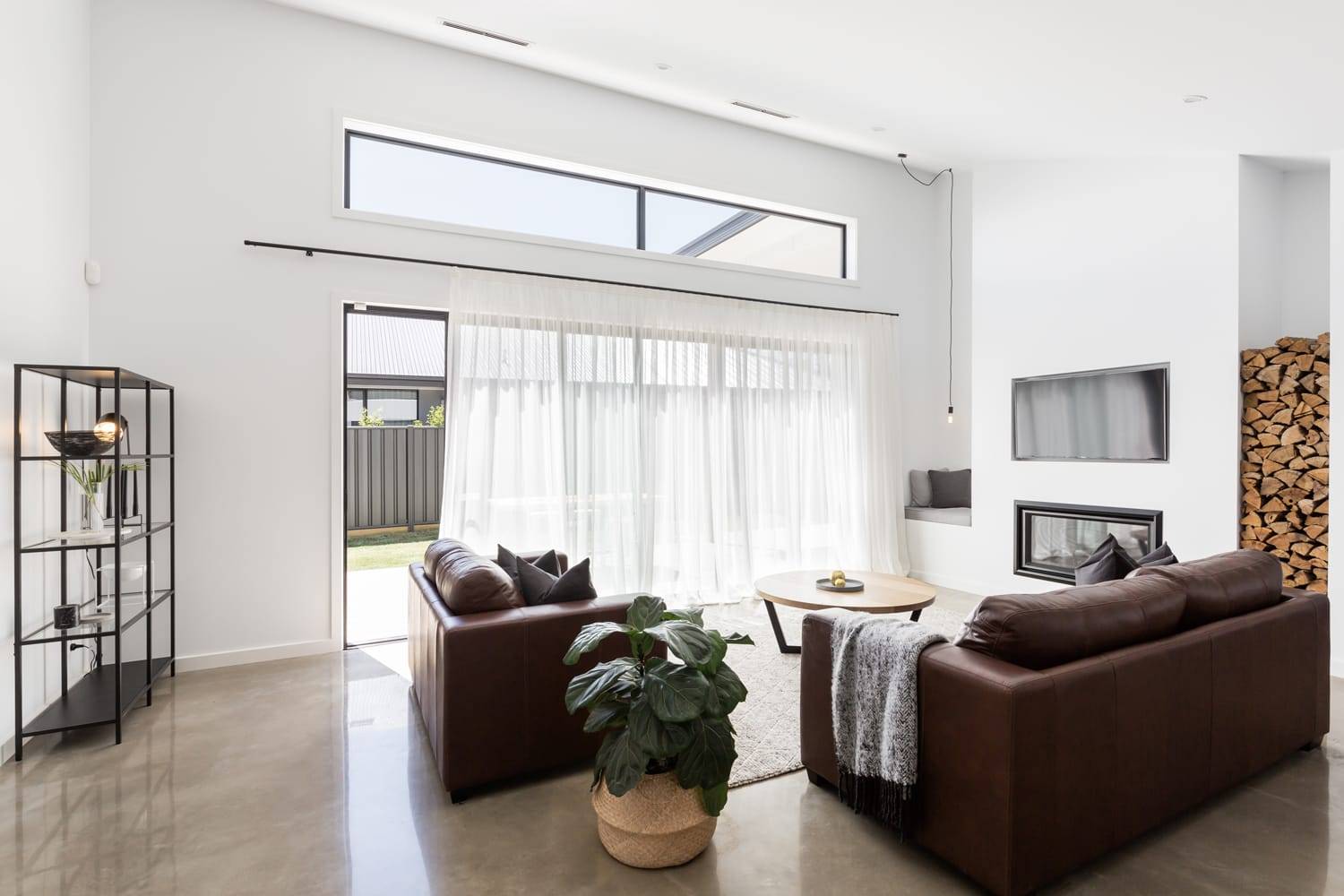 Have you ever wondered why Scandinavian homes look so spacious? The answer is simple: natural lighting.
The spaces are designed with large windows that let in plenty of natural light, which makes them feel larger and brighter than they actually are. Natural light is a key feature of this style and it's important to maximise it as much as possible in order to cope with the long, dark winters of Scandinavia.
Natural light can also be complemented by artificial lighting to add an extra bit of warmth and visibility. Scandinavian lighting is discrete, minimalist, contemporary, with simple aesthetics and clean lines. Pendant lights, for example, are a great choice as they come in a large variety of types and sizes and can be used in many different settings.
The Scandinavian design style is not about excessive detailing and ornamentation. It actually follows the "less is more" philosophy.
Modern, simple, and clean lines are a common defining feature of this style. All the basic elements of the Scandinavian design are carried out in clean-cut, extremely defined, and straight forward lines. These simple lines might seem underrated, but they add a sense of harmony and tranquillity to a space.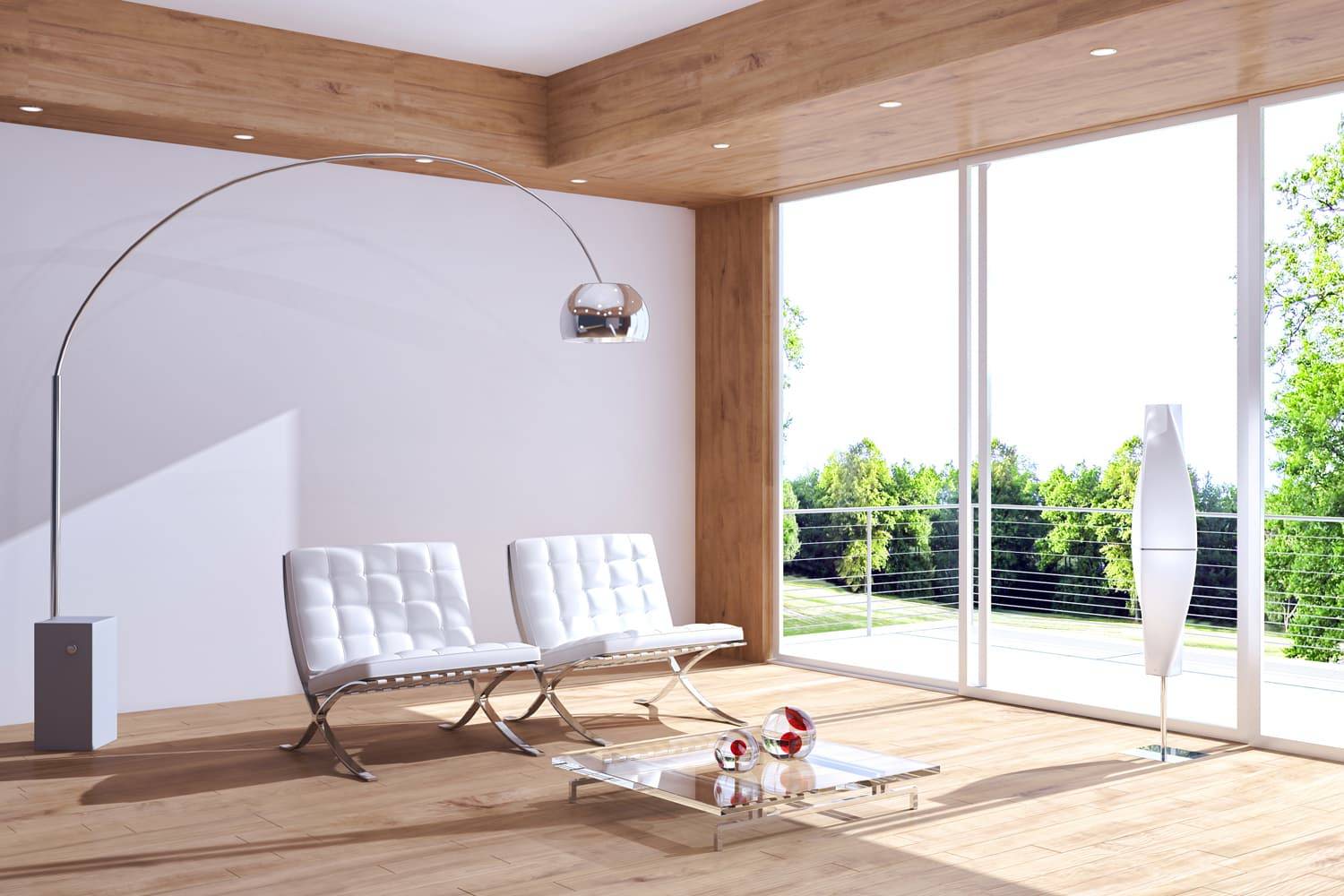 In the past, Scandinavian homes were traditionally small and they didn't have extravagant decorative items. Even if this is no longer the case, the idea of having a clutter-free space has remained an essential feature of Scandinavian design. People choose not to clutter up their spaces with too much furniture or decorations in order to keep that minimalist, clean feel.
Simplicity, practicality, removing visual clutter, and purposeful placement of featured items make it possible to tie a complete design together with just a few high-quality pieces. When it comes to Scandinavian design, quality is always better than quantity.
Walking into a Scandinavian home feels like taking a breath of fresh air!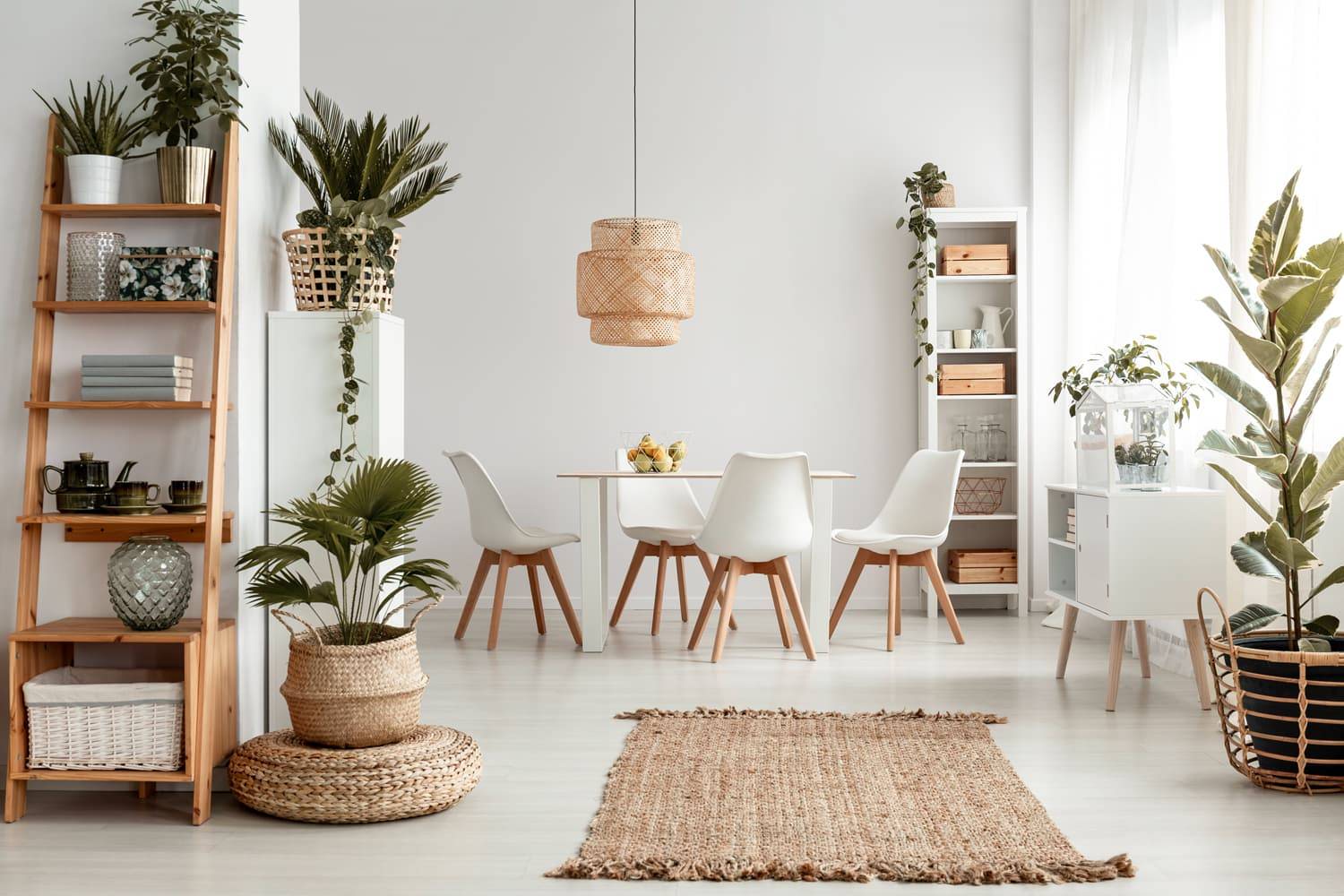 Scandinavian interior design is also about bringing nature indoors as much as possible. House plants are a great choice because they can brighten up spaces and breathe life into a home. Greenery installations offer a pop of colour and add to the natural, simple essence of Scandinavian design.
However, house plants serve much more than aesthetic purposes. They can purify the air, reduce stress, increase productivity, and boost your well-being. Moreover, they can change the vibe of a room and add so much freshness.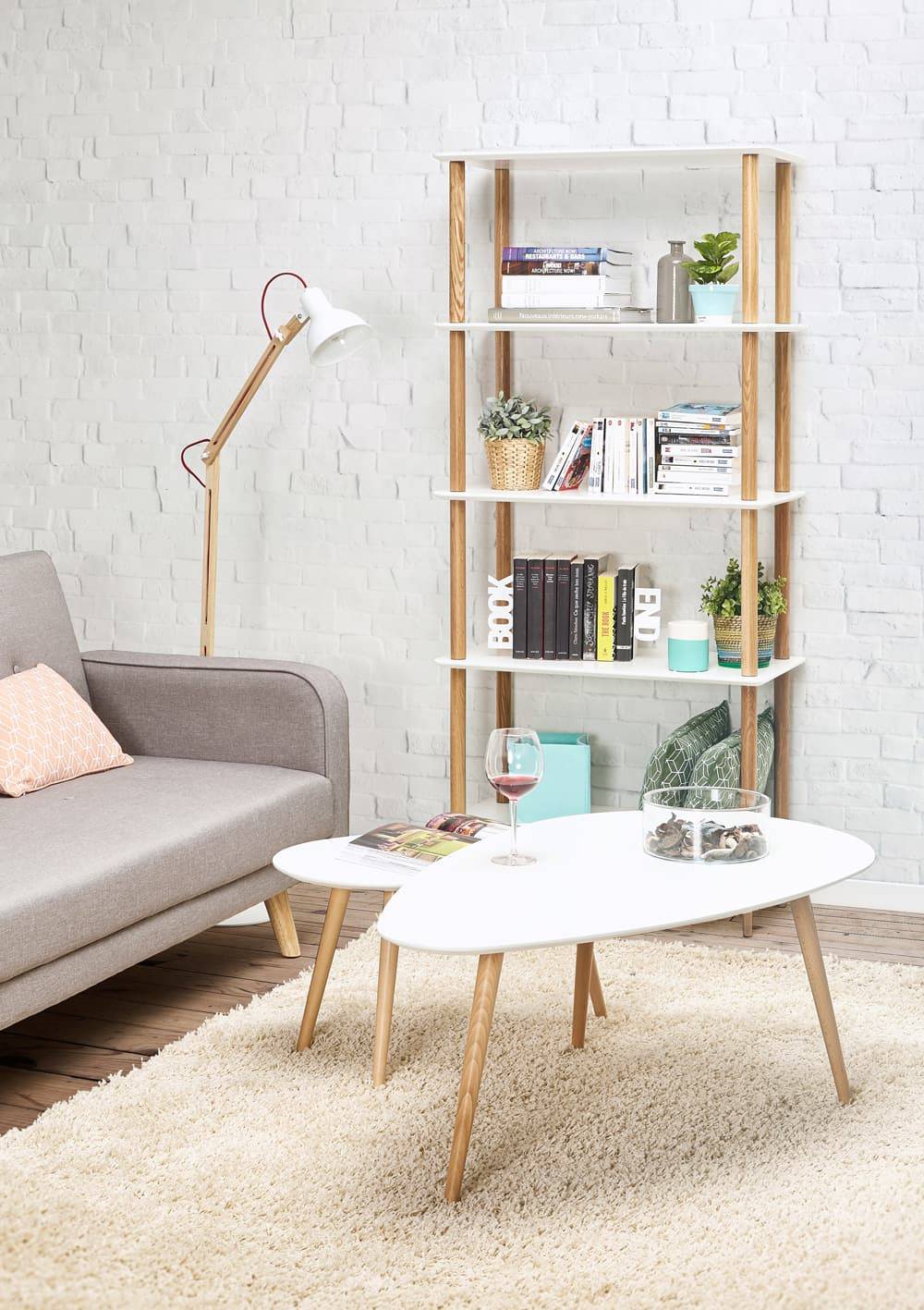 The Scandinavian style showcases a minimalist, but sophisticated aesthetic, which makes it a hot trend in home décor. It masterfully combines beauty with practicality and provides a wonderfully serene feel.
If you're looking for some high-end designer products to help you get that Scandi look in your home, then make sure to check out our homeware collections.
DISCLAIMER:
THIS BLOG/WEBSITE IS MADE AVAILABLE BY THE AUTHOR/PUBLISHER FOR EDUCATIONAL PURPOSES ONLY AS WELL AS TO GIVE YOU GENERAL INFORMATION AND A GENERAL UNDERSTANDING OF DESIGN CONCEPTS, NOT TO PROVIDE SPECIFIC CONSTRUCTION ADVICE. BY USING THIS BLOG SITE YOU UNDERSTAND THAT THERE IS NO DESIGNER CLIENT RELATIONSHIP BETWEEN YOU AND THE BLOG/WEBSITE PUBLISHER. THE BLOG/WEBSITE SHOULD NOT BE USED AS A SUBSTITUTE FOR SEEKING COMPETENT PROFESSIONAL ADVICE FROM A LICENSED PROFESSIONAL TRADESPERSON OR DESIGNER.