Where cost/m² is at a premium the result is often a compact home that quickly fills up with the trappings of modern life. Precious space filled with clutter can have a subtle negative effect on your mindset. Throw children into the mix and you'll soon be tearing your hair out! Storage is an essential part of the home often overlooked, in contrast to this when 'inclusively' designed, storage can offer more than just a place to hideaway items. Effective storage solutions can be stylish and discreet but you still need a plan of action!
Keep what will serve your life. Lose the baggage
Living in small spaces and hoarding mentality do not mix well. Psychologically this will lead to mental, emotional, and physical anxiety. Financially you will benefit by removing surplus items from your life. Keep all that you truly need and nothing that blocks your path to self-actualisation.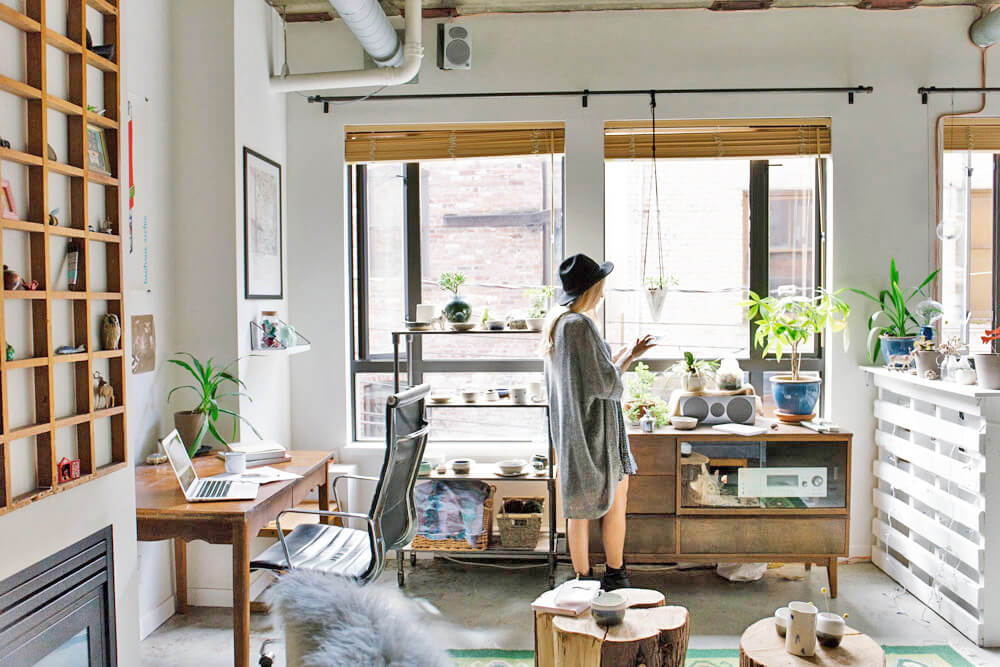 Assess the space available to you

Visually survey your home and identify areas that can be transformed into storage solutions without impacting on living space and walk-able access routes. These can be spaces between spaces; nooks in the hallway; voids hidden behind staircase panels; unused space above cupboards. Let your ideas run and take the best solutions forward.
Bespoke storage solutions
A popular solution to hidden storage in small apartments is transforming an internal elevation in its entirety. Think of how public libraries efficiently store books, the aisles are often stacked floor-to-ceiling maximising floor space. Consider if there's an internal wall in your home that can accommodate 500-650mm deep storage and still allow the space in-front to function without impeding on doorways or circulation. This is a typical depth to hide storage behind sliding panels painted and detailed to match wall finishes so that storage is completely hidden.
It's very important to note, construction work of this scale can be hazardous and you should always seek the advice of a professional trades-person and not attempt any of these alterations on your own.
What are your storage requirements?

There's no one-size-fits-all when designing creative storage. There are minimum guidelines (see data from UK National Technical Housing Standards, 2015) however in small 'existing spaces' it really depends on what you can practically and reasonably fit into your home. You need to strike a balance between essential and desirable. Taking an honest look at what possessions you really need is important when living in small spaces, which is a positive over those with larger homes because you get to focus on what really matters. Once you have an idea of essential items and ejected the cat, calculate the shape and total volume of storage you need and plan the internal layout around this geometry to suit.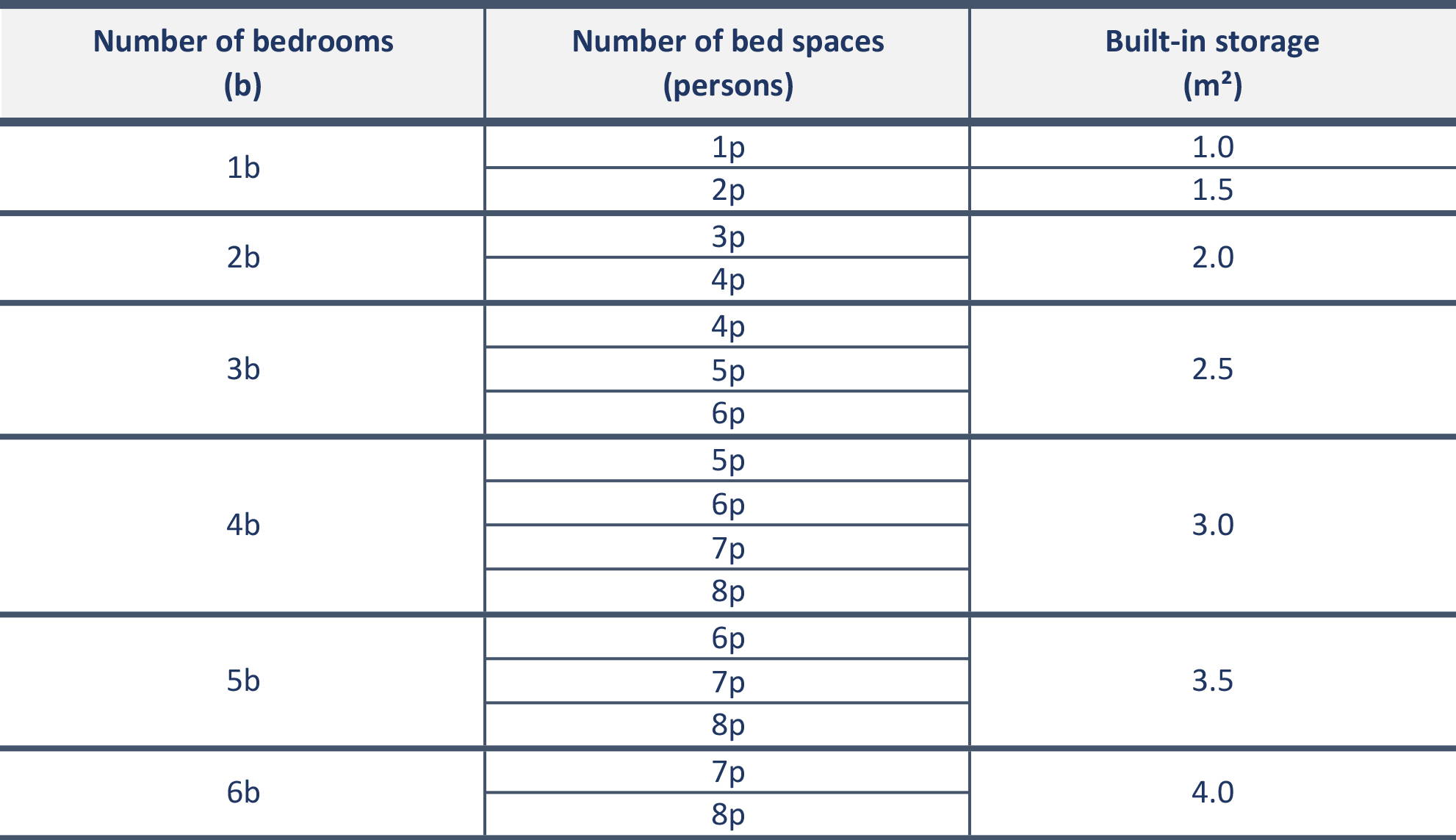 MINIMUM STORAGE FOR NEW DWELLINGS
UK NATIONAL TECHNICAL HOUSING STANDARDS, 2015

To create truly hidden storage finishing details must seamlessly blend into the room. Storage panels that match the colour of surrounding walls; storage metalwork in dining areas that match kitchen units in open-plan spaces. Continuity and clean lines are paramount when designing small spaces for living. This is very much a minimalist approach which isn't always to everyone's taste, however in small spaces the benefits are clear. There's a feeling of zen when everything is located effortlessly in your home.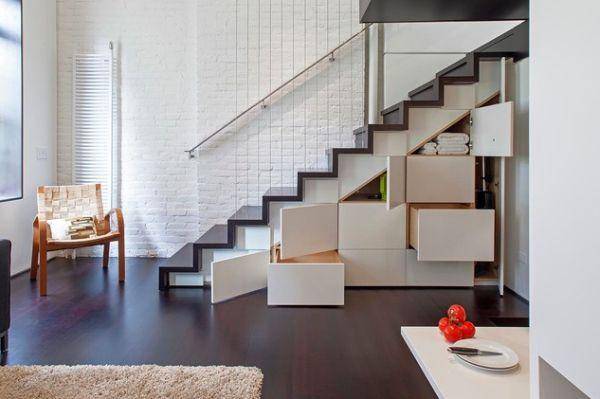 DISCLAIMER:
THIS BLOG/WEBSITE IS MADE AVAILABLE BY THE AUTHOR/PUBLISHER FOR EDUCATIONAL PURPOSES ONLY AS WELL AS TO GIVE YOU GENERAL INFORMATION AND A GENERAL UNDERSTANDING OF DESIGN CONCEPTS, NOT TO PROVIDE SPECIFIC CONSTRUCTION ADVICE. BY USING THIS BLOG SITE YOU UNDERSTAND THAT THERE IS NO DESIGNER CLIENT RELATIONSHIP BETWEEN YOU AND THE BLOG/WEBSITE PUBLISHER. THE BLOG/WEBSITE SHOULD NOT BE USED AS A SUBSTITUTE FOR SEEKING COMPETENT PROFESSIONAL ADVICE FROM A LICENSED PROFESSIONAL TRADESPERSON OR DESIGNER.